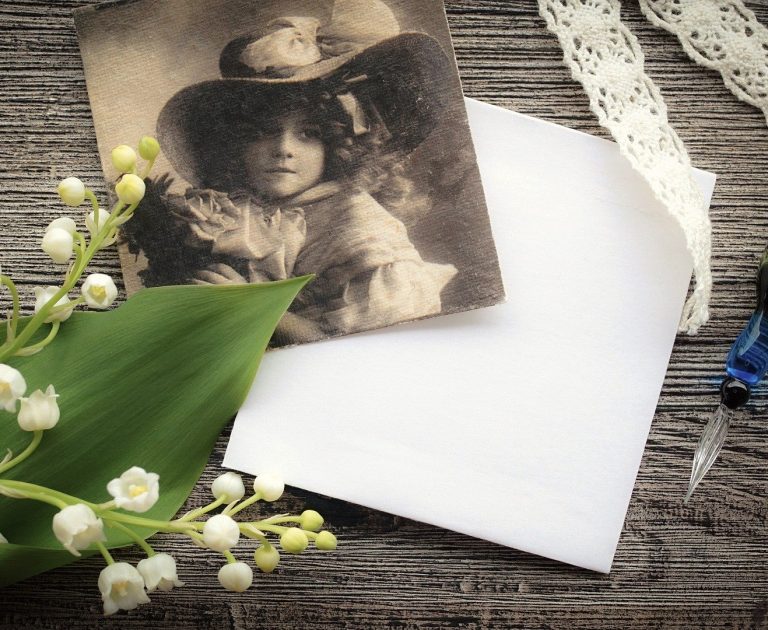 About Us
Wedding & Funeral Celebrant Services
Stories of A Lifetime LLC is owned and operated solely by Holly R. Miller. Holly is an ordained minister, Certified Celebrant, and Life Tribute Professional Writer who passionately believes that your love story and your life story deserve to be told. Holly works closely with clients to write and officiate a completely custom and personalized service that honors the love and the life being celebrated. In addition to officiating weddings and funerals, Holly offers custom Celebrant and writing services to help capture and celebrate your family's most treasured lifetime events and stories. From vow renewal ceremonies to writing down your Grandma's life stories, please contact Holly to discuss the unique ways she can best serve you and your family.
The Story Behind the Stories
Holly R. Miller
The Story Behind the Stories
I believe my love story and my life story deserve to be told. I believe yours deserve to be told, also. So, that is what I am committed to doing. Life goes way too fast, and all we are are experiences and stories and memories and lessons to pass on. My goal is to help families capture those stories and to help families make these defining occasions personalized and special. The road of my life led me here, and I'd like you to know I didn't arrive here overnight. One could say it took a lifetime to get here, but this is exactly where I am meant to be. I work from my heart and soul and I guarantee that I'm heart-broken enough and humbled enough and grief-stricken enough and hopeful, grounded, genuine, and determined enough to be perfect for this service-oriented business I have created. My goal is not merely to survive all that I have been through. I survived so I can help others. This is how Stories of A Lifetime came to be.
The first eulogy I ever wrote was for my grandmother. I was 24 years old, and my grandma (my favorite person, my biggest fan, my everything) passed away unexpectedly eleven days before my wedding. I had no experience in writing life tributes at the time, but I knew in my soul that this responsibility was mine. I knew that I was the one who was going to pay tribute to my grandma. I told my family that I would be doing this, and everyone seemed relieved that I would handle it and they trusted me. It was a heavy responsibility. It was hard. It was scary. It's what I absolutely had to do. It was meant to be. I felt so compelled to get those words onto paper and share them with all who loved her. This woman had given me so much. The least I could do would be to preserve her memory on a few pieces of paper and celebrate her story with our family and friends.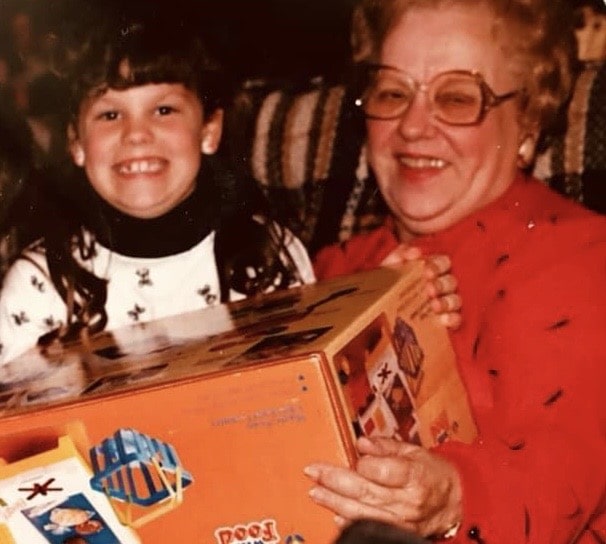 The response was overall gratitude. Family and friends were grateful to hear the memories, they were grateful to have laughed and cried, and most importantly, they were grateful that they could hear the story and have the experience that they each needed to take that first step on their own grief journey. I was unaware that this event turned the road I was on by a degree. It wasn't noticeable at first, but as I ventured farther down my road of life I realized how far this moment had taken me from where I thought I was going and what I thought I was supposed to be doing to where I was meant to be and to exactly what I was meant to be doing. With a smile on my face and tears in my eyes, I now think "Of course!" Of course it would be my grandma doing one last thing for me- her Hollyberry. Thank you, Grandma, for all the gifts you have so lovingly given me, especially this precious gift of a purpose in my life. Please click here to read an excerpt from Grandma Helen Smith's story.
The second eulogy I ever wrote was for my step-father. Two years prior, my family had been so grateful that I told Grandma's story and helped celebrate her life in such an articulate way that the expectation was I would of course do it again. It's not the most comforting feeling to be tasked as the family eulogist. The best that I can explain is that the responsibility while extremely heavy is clearly mine. I feel it in my soul that I can honor the person's story and it must be obvious to those closest to me who keep expecting me to be the one to accomplish this. So, for the second time and for another one of my most favorite people, I wrote a few pages to capture a lifetime. Please click here to read an excerpt from the memorial for my step-father, my Papa Arnie Norris.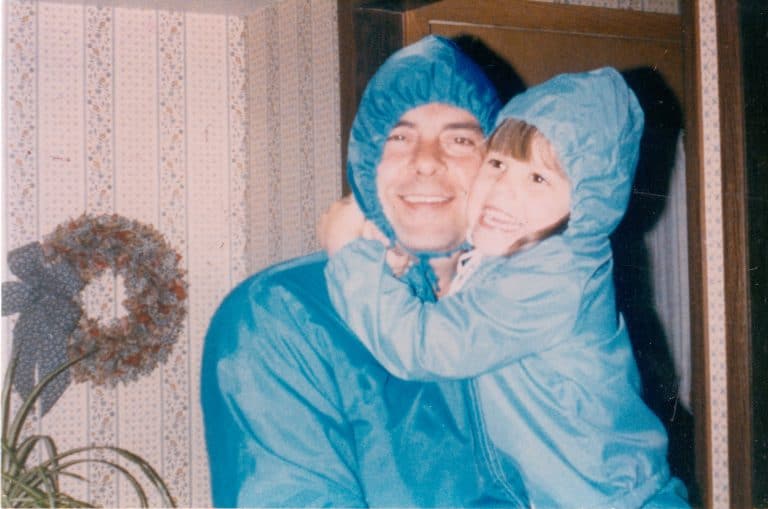 If my grandmother's service drew me to writing memorials, then it was Papa's service that gave me a greater understanding of the need for a personalized celebration of life filled with meaning and love. This man who gave me a beautiful childhood not because he had to but because he wanted to deserved to be honored in such a special way. I wanted everyone to know how amazing he was, and all the aspects of his funeral came together to help show that.
I clung to this experience as a way to cope. Actually, I still do. I take out the pieces of paper that I wrote. I read them. I think about the actions we all went through those two days. I remember. I understand more and more as time goes by how much I and everyone else there needed that experience of a service specifically tailored to honor Papa's life. It's not about closure. With grief I don't know if closure is ever the right word. It's about taking a solid first step on your grief journey. I believe it to be imperative. I know how important this was to me. I feel passionate about helping others take their own solid first step. It's a gift I can give to others, and I'm honored to have the skills and the soul to help.
Then came the third eulogy I wrote. This is the one that sealed the deal for me in fully being aware that this was my calling. Using my skills of writing and public speaking along with my profound personal experiences and compassion, I knew this is how I was meant to serve my community. This is an excerpt from the celebration of life for the man I married- the man who rushed home to pick me up off the floor when I got the phone call that my grandma died suddenly eleven days before our wedding, the man who willingly left our amazing wild west life in Montana to move back to Wisconsin with me when my Papa got sick, the man who gave me the gift of motherhood, the man who was my best friend and partner in life, Brian Stiner. While our marriage sustained only one whirlwind decade, our friendship and co-parenting dedication to our son remained forever strong. Please click here to read an excerpt from Brian's story.
Brian's service was such an important experience for me, for our son, and for all who attended. I needed to honor this man. I needed my son to see his dad's life be celebrated. The service had to be full of personalization, meaning, love, and ultimately him. His personality and spirit needed to shine through. I believe I accomplished this with the words that were said, the songs that were played, and the poem that was read which had been part of the Matron of Honor's speech at our wedding. My main concern was for my son to have the solid first step on his grief journey that he needed. I think because Brian was so young and this was such a different grieving experience for our family that, to my surprise, I helped more than just my son. We are more accustomed to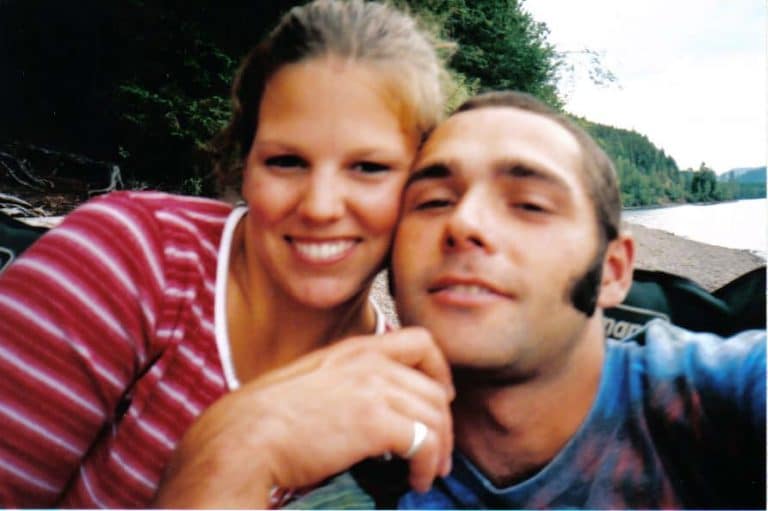 losing someone when they are old, but to lose a young man, this made everyone evaluate their own mortality in a new and very real way. I knew how much I needed this service, but I was shocked when a family member approached me after the service to express condolences and he told me, "We all needed this. I needed this." One of my newer friends who had never met Brian also approached me and said, "From your speech I feel like I knew him. Thank you for that." I was stunned. I was also gaining clarity. A meaningful celebration of life is imperative and experiencing it helps each person in a unique way. And I needed to be a part of helping other families experience this. I need to…because I feel it in my very being…and because I told Brian I would.
It is because of these three people and these three stories that I have been able to shape my vision for a business that serves my community. I have now written dozens upon dozens of memorial stories for grateful families. I work from my heart and it shows. A former colleague who had witnessed numerous memorial services that I officiated asked me one day to officiate her wedding. I looked at her and said, but I make people cry for a living. She said, no, you bring all the feels, all the love, and that's what I want at my wedding. It's a perfect fit for me, for what is life without love? I feel blessed to be able to help families during these occasions of a lifetime. The stories deserve to be told, and I'd be honored to serve your family in celebrations of love and in celebrations of life.
About Holly R. Miller
Holly R. Miller is a Certified Funeral Celebrant and Life Tribute Professional trained through the InSight Institute. She is ordained by the Universal Life Church and has all rights and privileges to perform all duties of the ministry including the authority to perform the sacrament of marriage.
Holly was born and raised in Kenosha, WI. She was the Valedictorian of St. Joseph High School class of '98. She earned a B.S. in Kinesiology and Minor in Coaching from the University of Minnesota- Twin Cities and a Masters of Education in Professional Development from the University of Wisconsin- Eau Claire.
Holly is the sole owner and operator of Stories of A Lifetime LLC. She enjoys boating, hiking, adventures with her son, networking and being involved in community events, home improvement projects, and growing into her healthy and eco-friendly lifestyle goals. She is currently rehabbing an old home in SE Wisconsin. Holly is grateful to be helping the local communities with her services and is looking forward to some day taking the stories on the road and helping communities across the country as her grief resources grow. Holly is excited for where the journey of a lifetime takes her with her business as the whole story is not yet written.
Our Services
Your Love Story and Your Life Story deserve to be told.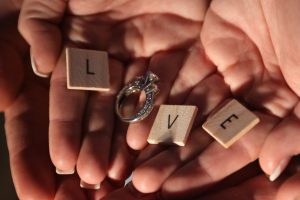 Celebrations of Love
Focus on the start of your happily ever after and entrust Stories of A Lifetime to create and officiate a personalized Wedding Ceremony that celebrates your unique love story.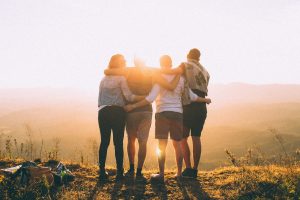 Celebrations of Life
When a loved one passes, take the burden off of yourself and entrust Stories of A Lifetime to write and officiate a personalized and meaningful Celebration of Life Service that honors the life being memorialized.
Celebrations of Love
Many happy couples excitedly fuss over every detail of their big day but overlook giving attention to the ceremony itself that is uniting them in marriage. What words will be said? What words will you be asked to repeat? Will your personalities and traditions be woven into the service? Will your unique love story be conveyed?
While the dress and cake and venue are integral to the celebration and wildly fun to shop for, the love you share and the commitment of a lifetime that you're making to each other is the true focus of the day. Let's give attention to creating a ceremony specifically for the two of you.
Words are powerful, and the words you speak to each other during your wedding ceremony may just be the most important words of your lifetime. Focus on the start of your happily ever after and entrust Stories of A Lifetime to create and officiate a personalized Wedding Ceremony that celebrates your unique love story.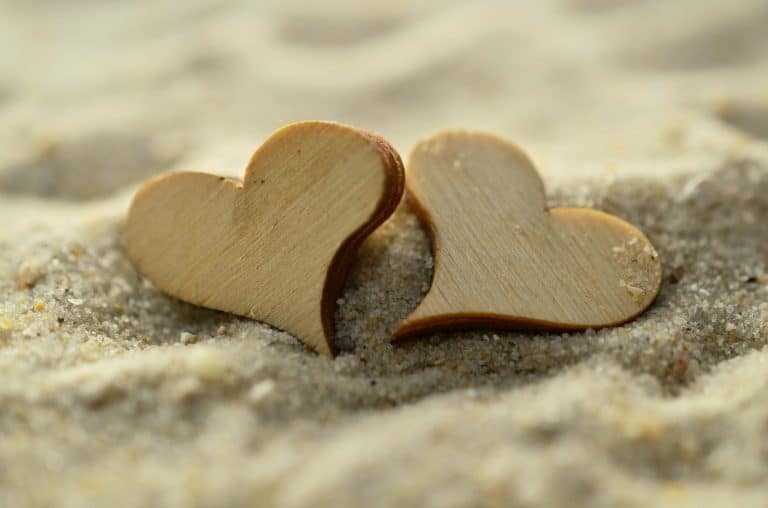 Our Wedding Celebrant service includes two to three meetings with the couple to plan the ceremony (including what readings/poems will be read, assistance with writing custom vows, incorporation of any multitude of traditions or customs such as handfasting or candle lighting), the rehearsal of the ceremony, the wedding day ceremony, and the filing of the marriage license.
Ordained by the Universal Life Church, Holly has all rights and privileges to perform all duties of the ministry including the authority to perform the sacrament of marriage. Stories of A Lifetime can serve you and your family with many different Celebrations of Love including non-traditional weddings, vow renewals, anniversary parties, and weddings happening quickly with not much planning time. Please contact us to discuss how we can best help you celebrate the love in your life!
Celebrations of Life
Celebrating lives that have been lived is the heart of what we do here at Stories of A Lifetime. When a loved one passes, take the burden off of yourself and entrust us to write and officiate a personalized and meaningful Celebration of Life Service that honors the life being memorialized.
There is no set way this service has to be fulfilled. It can and should be as special as the loved one you are missing and include the music, readings, poems, and memories that will mean the most to you and your family. As a Certified Funeral Celebrant, Holly is able to craft and officiate a complete ceremony from welcome to dismissal that is personalized for your family. Holly can also be called upon to co-officiate with your pastor or to focus only on the eulogy portion with your priest officiating the bulk of the service.
Even the most trained public speakers falter with emotions and anxiety when called upon to eulogize a loved one. Holly's distinct specialty built from personal experience, compassion, and love is writing and delivering the story of the life being celebrated (the eulogy/the memorial). Holly will meet with the family for usually 90-minutes or so to gather the family's wishes for the service, capture the essence of the loved one who has passed, and gather the memories to be shared. Holly is accessible to the family during the days or weeks leading up to the service to help with service details such as scheduling military honors, organizing memory take-aways like rocks or recipe cards, and finalizing music selections. As the officiant, Holly is your guiding light to help you navigate through your loved one's funeral service and keep the ceremony flowing smoothly.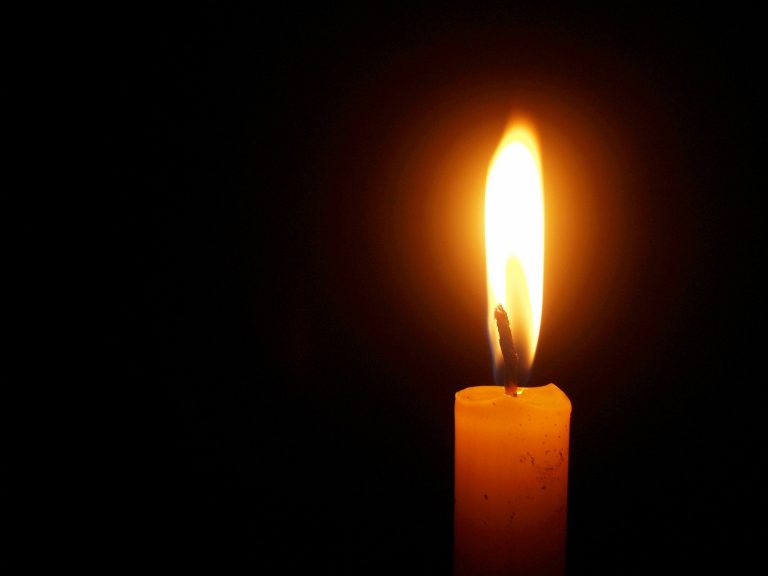 Over Holly's many years of serving families with Celebrations of Life, three of the most common responses from families are:
"Holly is truly called to do this. It is her gift."
"Everybody needs a Holly."
"I want Holly to do my service someday."
Stories of A Lifetime can serve you and your family whether you have chosen traditional burial or cremation options with many different Celebrations of Life including religious or non-religious services, military services, scattering ceremonies, bench/marker unveiling, services of remembrance, vigils, graveside services, committals, obituary writing, and memorial anniversaries of a death/birthday/life event. Please contact us to discuss how we can best help you and your family celebrate and honor your loved one's life.
Life Tributes
After many years of meeting with families to plan at-need funeral services, Holly realized she could help loved ones long before a family member passes. When planning a funeral service, a family is asked to recall facts and memories. Some basic facts of where a person lived, what are the names of the siblings, where did that person get married, what was their college degree or military rank, and what was the person's middle name are often a challenge for families to answer with confidence. Then there are the details of that person's stories that have faded with time or that the family can't seem to agree on.
Stories of A Lifetime is excited to offer a beautiful and proactive solution for families with our new Memory Capture sessions. When a loved one is in a nursing home or hospice or is healthy today but you don't want to risk the stories being lost to time or unforeseen circumstances, you can now enlist our assistance long before the day of needing to plan the funeral. When families wait, often the memories have faded and no one is left who remembers the stories.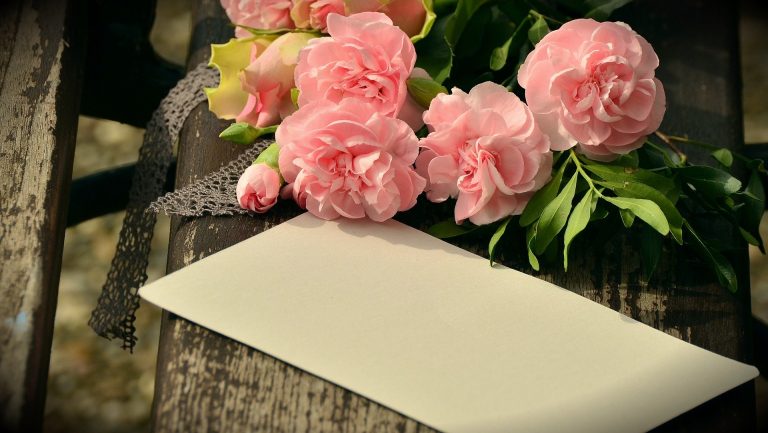 A Memory Capture session includes a 90-minute relaxed conversation/interview with the individual. 60-minute add-on sessions are available to delve deeper into certain stories or to meet with other members of the family. Depending on that person's condition and health the 90-minute Memory Capture session may be split up into two or three visits. From all the information gathered, Stories of a Lifetime crafts a life tribute story that covers the details and anecdotes that were shared. The family receives a digital copy and also a professionally printed copy in booklet form. Additional booklets may be ordered.
A Memory Capture session is truly a gift you give your family. It ensures the longevity of family story telling by having memories in writing and it is of great assistance when the stressful and overwhelming time of need comes and this information is easily accessible. A helpful add-on service is having the obituary pre-written. Knowing your family's treasured facts and stories are secure for future generations is comforting. Contact Stories of A Lifetime to capture your loved one's stories before the memories fade away with this and other unique life tribute writing services.
Custom Celebrant and Writing Services
The stories your grandfather told you about the war. The stories of your family coming to America and building a business from nothing. Your grandmother's recipes and stories of a lifetime of family memories in her kitchen. A milestone anniversary or birthday of a loved one long gone that you'd still like to acknowledge and gather the family to celebrate. A family reunion that deserves a well-spoken tribute. A fundraiser, a retirement, a homecoming, a grand opening, a service of remembrance, an award ceremony. There are moments of a lifetime when the telling of the story will give the event purpose, heart, soul, meaning. Telling the stories brings the events to life and writing the stories gives life to the events.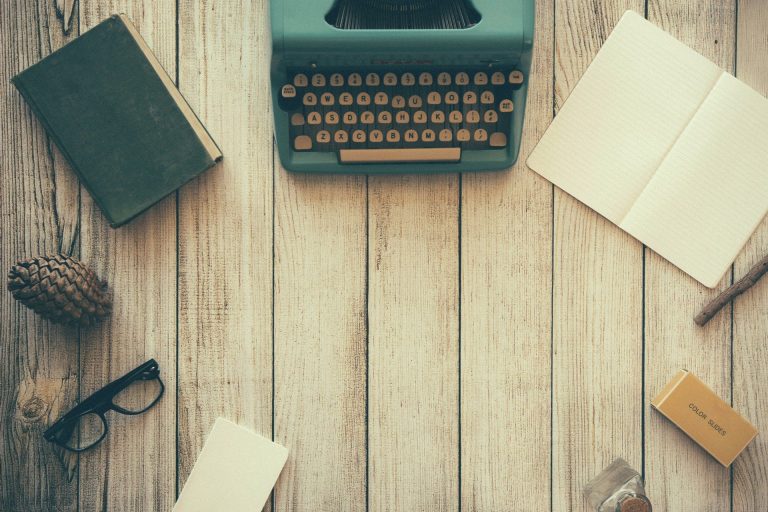 As a writer and public speaker, Stories of A Lifetime is passionately committed to helping families celebrate love and life and capture the cherished stories in many unique and custom ways. Please contact us to discuss how we can best capture and celebrate your family's most treasured lifetime events and stories.
The Stories
Love Stories • Life Stories • My Stories
You are invited to read the stories of the loves and lives of our community. These are the Stories of A Lifetime.
Read More
Service Area
Primarily serving the greater Kenosha, WI area including Antioch, IL and Lake Geneva, WI. Services in other areas of Wisconsin, Illinois, and across the USA are possible and may incur additional mileage or travel expenses. Please contact us to discuss your needs and how we can best serve you and your family.