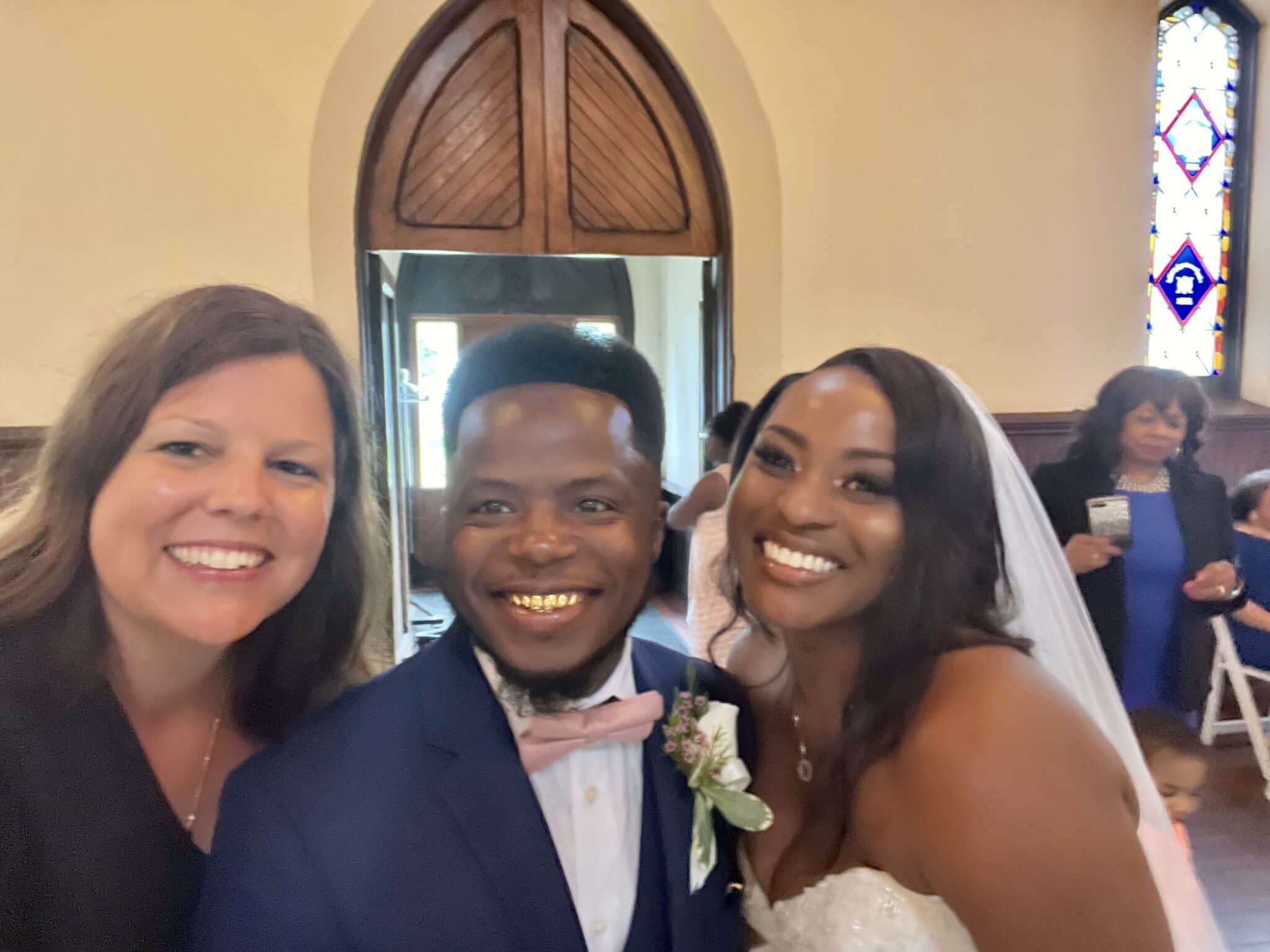 Ladies and gentlemen, I present to you for always: Mr. & Mrs. Williams!
Near the shore of Lake Michigan at the historic DeKoven Center, Leroy and Urainia celebrated their love story and united in marriage. The gorgeous June day welcomed family and friends to this celebration of a lifetime. It was so much fun and an honor to help these two beautiful souls unite in marriage.
Enjoy a few excerpts from this special ceremony below.
~~~
It is a blessing how people come into our lives, especially on God's timeframe. And when that right person finally arrives- it's magical and simple and it's everything your heart and soul has longed for.
Via social media, this lovely couple connected, and as Leroy said, "I finally got to date her!" They enjoyed an evening of bowling together- but there is some question as to who actually won. We could say they both won, because their love for each other was instant, and it has continued to grow and solidify with each passing year. They had each met their match and are therefore truly blessed.
Here this couple is today, along with their children, Karmelo, Kali, and Kaydence, with blessings from God ready to become a family. Let's remember dog, Peppa, too!
May this day be a treasured experience that you hold in your hearts forever.
~~~
Leroy and Urainia, your union today also unites your families. This sand ceremony is a beautiful representation of the joining of your lives. Each of you chose a unique color sand to represent your individuality. As the grains of sand get combined into this one vessel, your lives blend together as one family. Each color will always be visible, just as your uniqueness will always remain. However, once these grains of sand intermix, they will become inseparable- just like your union and devotion to each other. You are creating a beautifully blended family.
~~~
Vows
(Leroy) Urainia, Turtle, I take you exactly how you are, with every flaw, and I promise to love you unconditionally for today and all of our tomorrows.
From this day forward, I promise to be your protector and provider.
Turtle, I'll always put us first no matter what.
I love you.
(Urainia) Leroy, The love you show me is magical, like something you see in a movie.
I don't have to worry about a single thing because I have the greatest man I could possibly ask for.
You are patient with me through all of my crazy ways, and you also understand me and my struggle better than anybody on this earth.
Nothing or nobody in life is perfect, but you are the perfect man to me and for that I promise to be your honest, faithful, and loving wife for the rest of my days.
I'll love you FOREVER!
~~~
To Mr. and Mrs. Williams and a lifetime of love! Cheers!