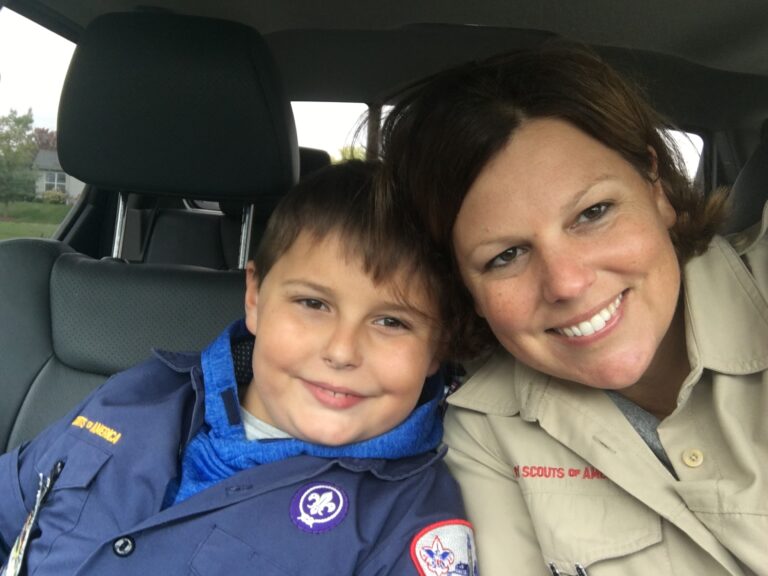 Stories of A Lifetime Presents: "The Letters"
Community correspondence sparked from the isolating 2020 pandemic focused on easing the burden of loneliness. 
Hello, my name is Holly. I am 41 years old and a single mom of a 10-year-old boy named Easton. His father passed away from cancer three years ago. I enjoy writing, I love history, and I like DIY home projects. I miss my grandma, and I know that if she were alive, she'd be so happy to receive a letter. It wouldn't matter if the writing was profound or merely about what I ate for dinner, it would make her smile. So, my friend, I'd like to write some letters to you. It will help me feel useful and less lonely, and I hope the letters help you and that they spark you to reminisce about your own life, love, and good times.
April 28th, 2021
Dear Friend,
My son is in Cub Scouts. He is in the Webelos level which means, "We'll be loyal scouts." They are almost a year away from transitioning from the Pack (little kids) to the Troop (big kids). It's such a wonderful program to be involved in. The kids learn a wide variety of skills including the importance of being involved in the community. I have really grown to like that scouting is a family activity.
Were you involved in scouting? My dad became an Eagle Scout which is a huge accomplishment. This past fall when my son was going door to door doing his scout popcorn and wreath fundraiser, many dads and grandpas reminisced with him about their own scouting days. They asked him about his Pinewood Derby car. Some said they still had their own derby cars that they made when they were little. Some asked him if he'd go on to be an Eagle Scout, and they told him how important that would be. One successful-looking gentlemen in a suit and tie told my son that he still puts "Eagle Scout" on his resume. I think hearing these stories from grownups made a positive impact on him. Do you have any scouting stories?
I was in Brownies and Girl Scouts. I mostly remember having fun with friends, doing lots of arts and crafts projects, going to day camp in the summers, and selling cookies. Oooh, Girl Scout cookies! Yum! I wish my son sold the cookies instead of the popcorn. Haha! I don't remember learning a lot about nature, types of trees, and survival skills through Girl Scouts. I'm learning a lot through my son's scouting now. His den leader this year is bursting with information on every hike we go on. It's fascinating! We even made a great meal with a Dutch oven. That was a first for me. Have you cooked with a Dutch oven? Do you have any good camp cooking tips or recipes?
My son and his pack just helped at a local farm/community garden type place. They worked to clear the paths for a corn maze design. It's going to be so exciting to come back in the fall and walk through this corn maze knowing that he helped build it!
My puppies, Cooper and Fritz, just went to the groomers. They look so cute! They are little fluff balls. We have had them for over a year now, and they are growing into such good, loving dogs. I call them my babies, and they are my shadows following me everywhere. They are under my feet or on my lap all the time. They love their momma, and they make me smile. Did you have any pets? What were their names?
With love,
Holly
If you'd like to write back to me, you are very welcome to.
I will get a PO Box soon and let you know what that is. For now, maybe someone could help you scan and email your letters back to me at Holly@StoriesofALifetimeLLC.com. Otherwise, maybe you'll find it helpful to just journal your thoughts and write them down without sending them. You do what is helpful to you, friend.
Conversation Starters:
Were you involved in scouting? Do you have any scouting stories? Have you cooked with a Dutch oven? Do you have any good camp cooking tips or recipes? Did you have any pets? What were their names?