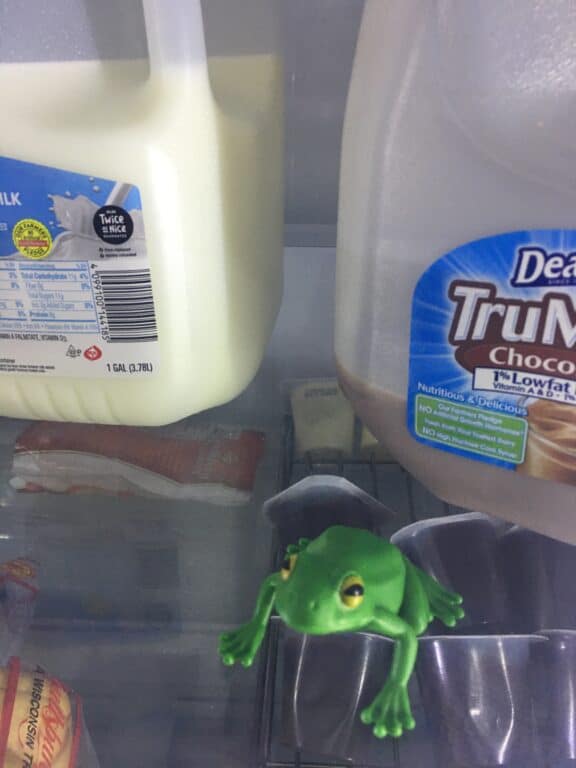 Stories of A Lifetime Presents: "The Letters"
Community correspondence sparked from the isolating 2020 pandemic focused on easing the burden of loneliness. 
Hello, my name is Holly. I am 41 years old and a single mom of a 10-year-old boy named Easton. His father passed away from cancer three years ago. I enjoy writing, I love history, and I like DIY home projects. I miss my grandma, and I know that if she were alive, she'd be so happy to receive a letter. It wouldn't matter if the writing was profound or merely about what I ate for dinner, it would make her smile. So, my friend, I'd like to write some letters to you. It will help me feel useful and less lonely, and I hope the letters help you and that they spark you to reminisce about your own life, love, and good times.
April 5th, 2021
Dear Friend,
There was a frog in my fridge! And a little toy duck hung where my toilet paper should be! Then, there was my little boy saying, "April Fool's" and laughing. Haha! He really startled me with that plastic frog as I reached for the chocolate milk. Silly kid. He's been so excited about April 1st and his clever pranks. When I came inside that morning after letting the dogs out, I told him it snowed! He didn't believe me. I guess now that he's older he wins this holiday. It was fun to see him enjoying being silly. Did you fool anyone this year? What was a good April Fool's joke you did or someone did to you in the past?
My friend, it is April! Can you believe it? I think I say it more and more as I get older, but the time goes so fast. We've had a couple beautiful days with warmer temperatures and that really lifts my spirits and gets me excited for summer. There is still so much work to do in my yard. I purchased this fixer upper house two years ago, and I'm loving the transformation of this rundown place into our happy home. I did a tremendous amount of work in the yard last summer, but there's still a long way to go. I enjoy the outdoor projects, so I'm excited to get back to work. The best part of putting in such labor-intensive work is stepping back at the end and seeing the progress. I love it! What types of projects have you done? What ones do you enjoy doing?
As a school project, my son has to make a business name, description, and menu for a food truck. I would've thought he'd make a food truck that sells chicken strips, pizza, and M&Ms. To my surprise, he came home and said he wanted help making a Lithuanian themed food truck! Wow! That came out of nowhere. We have Lithuanian heritage, and my mom does make some of the traditional dishes, but geez…I think I'd have to be pretty hard-pressed for food to want to eat at a Lithuanian food truck. Haha!
My grandma was born in Kenosha, WI but her parents came to America from Lithuania via Ellis Island. My grandma grew up speaking Lithuanian in her home, and she didn't learn English until she went to school. I remember her teaching me some Lithuanian words when I was young. I still know how to say hello, how are you, I'm fine, I'm not fine, I need money, and I like to eat eggs. (My grandma made the best scrambled eggs!) So, I guess if I'm ever lost in Lithuania, I'll be able to let people know that I'm not fine and that I need money and eggs. Valgyti means "to eat," and I think that will be the name of his food truck that will serve virtiniai (we call them turtles, they are similar to a cheese ravioli), sauerkraut (ick), dark rye bread, kugili (potato dish), kilbasa (double ick), and muzdukas (bland, doughy cookies). Have you eaten any Lithuanian/Eastern European foods? What's on your family's traditional menu?
With love,
Holly
If you'd like to write back to me, you are very welcome to.
I will get a PO Box soon and let you know what that is. For now, maybe someone could help you scan and email your letters back to me at Holly@StoriesofALifetimeLLC.com. Otherwise, maybe you'll find it helpful to just journal your thoughts and write them down without sending them. You do what is helpful to you, friend.
Conversation Starters:
Did you fool anyone this year on April 1st? What was a good April Fool's joke you did or someone did to you in the past? Can you believe it's April 2021 already? What types of yard or home projects have you done? What projects do you enjoy doing? Have you eaten any Lithuanian/Eastern European foods? What's on your family's traditional menu?