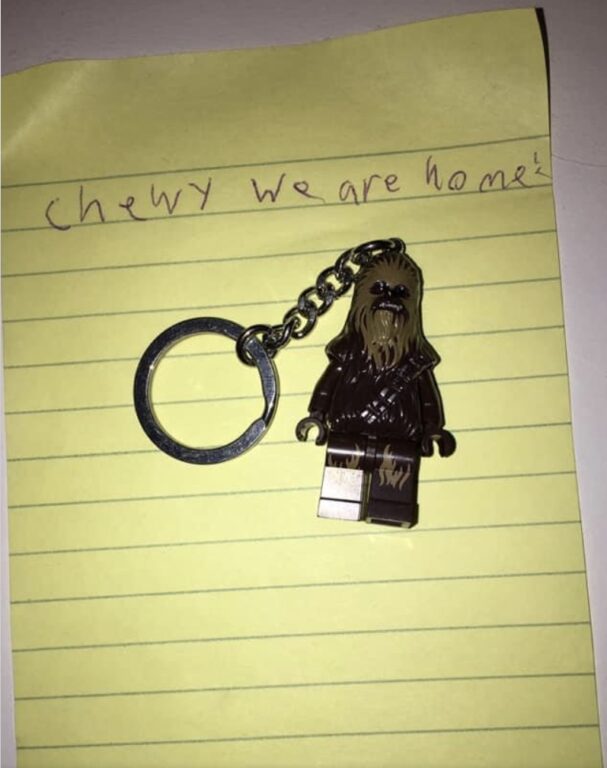 Stories of A Lifetime Presents: "The Letters"
Community correspondence sparked from the isolating 2020 pandemic focused on easing the burden of loneliness. 
Hello, my name is Holly. I am 41 years old and a single mom of a 10-year-old boy named Easton. His father passed away from cancer three years ago. I enjoy writing, I love history, and I like DIY home projects. I miss my grandma, and I know that if she were alive, she'd be so happy to receive a letter. It wouldn't matter if the writing was profound or merely about what I ate for dinner, it would make her smile. So, my friend, I'd like to write some letters to you. It will help me feel useful and less lonely, and I hope the letters help you and that they spark you to reminisce about your own life, love, and good times.
March 1st, 2021
Dear Friend,
Two years ago today, I did something that left my family and friends shaking their heads and wondering what I was getting myself into. I had just purchased a sad, run-down home that, to put it gently, needed a lot of love. It was the worst house in the best neighborhood, and that's what mattered to me. I saw the vision! I knew I could transform this place into the cutest little home for my son and me. And that's exactly what I did, my friend.
I thought it would take me about 3 years to fix up everything, but I'm happy to say that at the 2-year mark I'm almost done! It has been quite the adventure, but I'm so glad that we chose to do this. Well, I guess I chose it. My son was 8-years-old when we moved in here and I don't think he saw my same vision. One day he asked me, "Mom, are we ever going to have doors on the rooms?" Yes, son. Yes, we will. Now we have doors and new flooring and lighting and drywall and it's the cutest, coziest little place that we love calling "Home."
We had previously owned homes and after multiple moves ended up renting for a short while. The day we bought this house, my son wrote a note for me that read, "Chewy we are home!", and he left his Chewbacca keychain for me to put our new house key on. He is the absolute sweetest kid! Chewbacca is a character in the Star Wars movies and the phrase, "Chewy, we're home" is a great line. Have you seen any Star Wars movies? They are a big hit in our house.
My friend, have you ever tackled remodeling a home? What did you enjoy? What advice do you have to share from your experiences with home projects? I appreciate any helpful advice.
It is hard to believe that we are back to March already! Mid-March last year was when the pandemic restrictions began. Businesses started to close, events were cancelled, and we shifted how we went about our days. It was a long haul, but in a way it went quickly. Either way you look at it, my friend, we have made it a year from the beginnings of the pandemic. Stay strong and know that you are not alone. We are making it through this together.
With love,
Holly
If you'd like to write back to me, you are very welcome to.
I will get a PO Box soon and let you know what that is. For now, maybe someone could help you scan and email your letters back to me at Holly@StoriesofALifetimeLLC.com. Otherwise, maybe you'll find it helpful to just journal your thoughts and write them down without sending them. You do what is helpful to you, friend.
Conversation Starters:
Have you seen any Star Wars movies? Have you ever tackled remodeling a home? What did you enjoy? What advice do you have to share from your experiences with home projects?