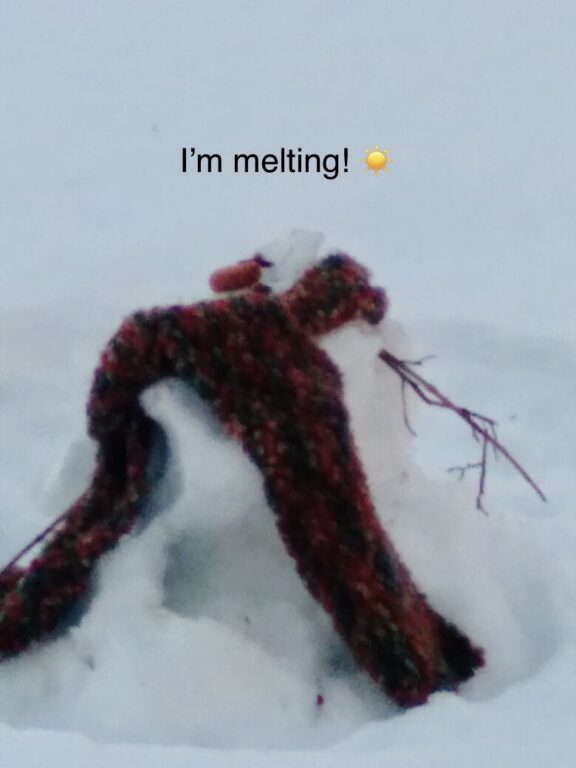 Stories of A Lifetime Presents: "The Letters"
Community correspondence sparked from the isolating 2020 pandemic focused on easing the burden of loneliness. 
Hello, my name is Holly. I am 41 years old and a single mom of a 10-year-old boy named Easton. His father passed away from cancer three years ago. I enjoy writing, I love history, and I like DIY home projects. I miss my grandma, and I know that if she were alive, she'd be so happy to receive a letter. It wouldn't matter if the writing was profound or merely about what I ate for dinner, it would make her smile. So, my friend, I'd like to write some letters to you. It will help me feel useful and less lonely, and I hope the letters help you and that they spark you to reminisce about your own life, love, and good times.
February 14th, 2021
Dear Friend,
We're melting! It's 40 degrees and FABULOUS! Isn't it so interesting how relative the weather is? A dip down to 40 degrees in the fall and we're all bundled up, but 40 degrees in Wisconsin in February and break out the shorts! After the large snowfalls we had recently and the ice accumulation, these higher temps and sunshine are lifting everyone's spirits.
There are icicles hanging from my roof that touch the ground! The ice and snow have really built up, and I am so grateful for this to start melting. I had a new roof and gutters put on my home last year because the previous roof had numerous issues with ice damming being one of them. I sincerely hope that no new damage has been done. We should be fine, but our snowman is not. We will have to retrieve the scarf from the yard soon.
My two puppies, Cooper and Fritz, are small Papillon-Cockapoos. Fritzy is about 9 pounds and was not a fan of winter. Cooper is about 15 pounds and he barreled into the snow and immensely enjoyed hopping around. However, I think they were both sick of being cold, so they are pretty excited today, too! Did you have dogs that liked the snow? I'm glad I kept up with cleaning up after them all winter. Dog owners that didn't do clean up duty over the winter months have a messy job once all this snow starts melting. Ick!
Along with the warmer weather comes clearer skies and an earlier sunrise. I love looking to the east in the morning when I'm outside with the dogs or waiting for the bus with my son, and over the many acres of farmland toward the tree line I am graced with seeing some incredible sunrises. Today the sun was huge and orange and the sky was clear and I'm so glad I was outside picking up dog poo at the right moment to witness it. Ha! You never know what will put you in the right place at the right time. Where have you watched amazing sunrises or sunsets?
I bought the puppies some new salmon treats. I love salmon! Do you like salmon? Ohmygoodness though, friend, these treats are so stinky! They have made me rethink my dinner schedule this week. Me cooking salmon may need to wait until these treats are gone. Oh well, they are healthy for the dogs and of course they like them.
Enjoy the sunshine, my friend! Regardless of temps, as soon as the slush is gone my flip flops are ready!
With love,
Holly
If you'd like to write back to me, you are very welcome to.
I will get a PO Box soon and let you know what that is. For now, maybe someone could help you scan and email your letters back to me at Holly@StoriesofALifetimeLLC.com. Otherwise, maybe you'll find it helpful to just journal your thoughts and write them down without sending them. You do what is helpful to you, friend.
Conversation Starters:
Isn't it interesting how relative the weather is? Did you have dogs that liked the snow? Where have you watched amazing sunrises or sunsets? Do you like salmon?