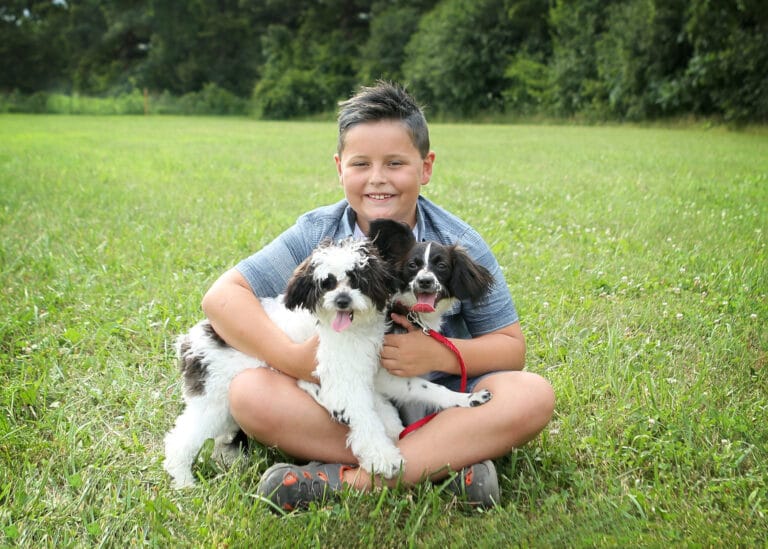 Stories of A Lifetime Presents: "The Letters"
Community correspondence sparked from the isolating 2020 pandemic focused on easing the burden of loneliness.
Hello, my name is Holly. I am 40 years old and a single mom of a 9-year old boy named Easton. His father, Brian, passed away from cancer two years ago. I enjoy writing, I love history, and I like being a helpful, involved community member. I keep thinking about my grandma, and if she were alive today how lonely she would be because of this pandemic. I know receiving a letter would turn her day around. It wouldn't matter if the writing was profound or merely about what I ate for dinner. Knowing someone cared to communicate would bring instant joy. So, my friend, I'd like to write some letters to you. I know they will help me feel useful and less lonely. I hope these letters are helpful to you and that they spark you to reminisce about your own life, love, and good times.
May 20th, 2020
Dear Friend,
My son and I have been home now for 10 weeks because of the pandemic. He's in 3rd grade and has had to do his school work at home on the computer. They call it e-learning. He is doing very well, but it is getting tiresome, as you could imagine, to be a 9-year old boy and have no other kids to play with and have to just sit with a computer and do your school work alone. So, a few weeks ago I decided to get him some brothers. We adopted two puppies! They are so adorable and fun. They bring much-needed energy and excitement to our home right now. They are Papillon-Cockapoos from the same litter but they each look completely different and have very different personalities. I sure have my hands full with these little fluff balls, but my son is so happy to have dogs. It's been a few years in our house without a dog since our Maltese, Moppsy, passed away. It feels really nice to have these new little guys in our home. Their names are Cooper and Fritz.
Cooper came with that name and it suits him. He's high energy and keeps me on my toes. I always liked the name Cooper or Coop. Reminds me of one of my very favorite childhood movies called, Across The Great Divide. The main character was named Coop. My Papa (step dad) and I watched that movie hundreds and hundreds of times. Loved it! Fritz came with a different name that didn't quite match him. He's fluffier and mellower and at just 5 months old already seems like an old soul. I thought he needed an old man name. Another favorite movie that Papa and I watched frequently with much enthusiasm was, Swiss Family Robinson. One of the son's names was Fritz and that became Papa's nickname for me for many years. In tribute to those good times, Fritz it is for this puppy's name. I'm so happy that we are now a family of four!
Have you ever seen these movies that I mentioned? They are so good! Did you ever have a dog? How did you decide on what name to use? When my mom was growing up they acquired a stray dog on Thanksgiving Day. They named him Thanks. She laughs now as she tells the story about calling the dog to come inside at night and standing in the front yard yelling "Thanks!" for the whole neighborhood to hear. I have to go let the puppies outside now! I'll write again in a few days.
With love,
Holly
If you'd like to write back to me, you are very welcome to.
I will get a PO Box soon and let you know what that is. For now, maybe someone could help you scan and email your letters back to me at Holly@StoriesofALifetimeLLC.com. Otherwise, maybe you'll find it helpful to just journal your thoughts and write them down without sending them. You do what is helpful to you, friend.
Conversation Starters:
Have you seen the movies I talked about in my letter? Did you ever have a dog? How did you decide on what name to use?