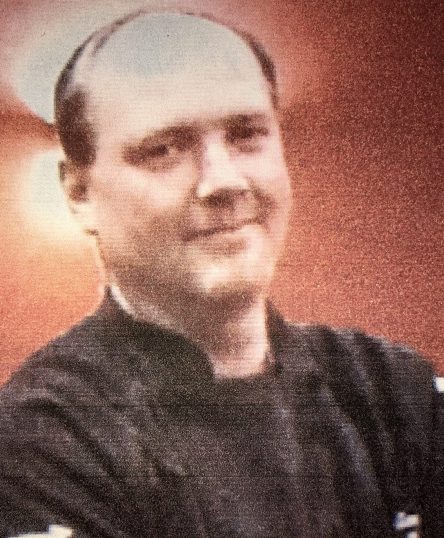 June 18th, 1965 – July 10th, 2020
*Author's Note: With the service having taken place during the pandemic restrictions of Summer 2020, some friends and loved ones were not able to attend. The following are excerpts from the Celebration of Life service for Richard Kavis for you to read, reflect, and pay your respects privately. 
Mark Twain said, "The mind has a dim sense of vast loss- that is all. It will take mind and memory months and possibly years to gather the details and thus learn and know the whole extent of the loss."
Right now Rich's 55 years seem to have gone by way too quickly. We blinked and it was over. May you appreciate the blessing he was in your life for whatever length of time you had together. May you learn from the shortness of his time on this earth and may the lessons help you to embrace your own precious time.
~~~
While Rich will be forever missed by his son Joby, his siblings John and Diana, Joby's mom Marlene, Joby's girlfriend Rylee, and by many friends, he is now reunited with his parents Bob and Ann. He would not want your hearts to be troubled. May you find comfort in sweet memories, may you find peace in the ways you find him to still be a part of your present, and may you find hope in being reunited with him again someday.
There is much to celebrate today- the many memories of Rich's life well-lived, his passion for being a chef, and his love for being a dad.
~~~
Rich was born in Illinois and raised there by his adoptive parents. He moved to Kenosha as an adult and enjoyed his life here. He earned his Associates Degree from Le Cordon Bleu College of Culinary Arts in Chicago. He began his career as a chef in a small kitchen at Bacci's Italian restaurant in Waukegan. He then established his own restaurant in Winthrop Harbor called Divine Cuisine. Rich culminated his career with time as Executive Chef at both Strawberry Creek and Ashling on the Lough.
It was at Ashling that son Joby had the opportunity to work with Rich and learn from him. It was a fun experience for Joby and we can only imagine what a joy it was for Rich to share his talent and passion with his son. Joby recalled many years during which he never ate the same meal twice. His dad was always cooking something new and unique for him. Real cooking is more about following your heart than about following recipes, and Rich had the ever-evolving recipes in his soul. There was no recipe book to hand down only instinct and love. It is in the kitchen where the warmth of memories, laughter, and life create a recipe that spans generations. Joby will always cherish those years.
Second to culinary arts, Rich enjoyed sports- da Bears of course and NASCAR. Walter Payton, known as "Sweetness," was his favorite player. He loved an eclectic mix of music from Elton John to Pink Floyd. It is said that in 1992 Rich was late to Joby's birth because of a Bulls game. He did cry when Joby was born- and almost passed out- and his life forever changed to become a dad. Rich attended every sports game that Joby played in and was his biggest fan. He adored being Joby's dad.
Joby summed it up for me a few days ago by saying, "My dad was a simple man. He wanted to cook food all day and watch sports." It does seem simple, but it's also truly remarkable. To create as a chef, to support others as a fan, to use your skills and pursue your passion, to be part of something bigger than yourself, to feed others, to live on your own terms- Rich simply did it his way.
The rest of the stories will be best told by each of you. I invite you to share the stories of Rich, share the memories, share the laughs and love with each other today at the reception and in the days and years to come. Let Rich's legacy simply live on with each of you.
Music was very special to Rich, and Joby chose beautiful and meaningful songs to help celebrate his dad today. In Atlantic City 2006 before playing "The Bridge," today's opening song, Elton John introduced it as a song that can "apply to anyone" at any time in their lives and having to move on instead of living in the past. I'll leave you with a quote from that song.
"I've seen the bridge, and the bridge is long and they built it high, and they built it strong. Strong enough to hold the weight of time. Long enough to leave some of us behind. And every one of us has to face that day. Do you cross the bridge or do you fade away? And every one of us that ever came to play has to cross the bridge or fade away."
Richard, may you rest in eternal peace knowing you are dearly loved.
My sincere condolences and love, Holly