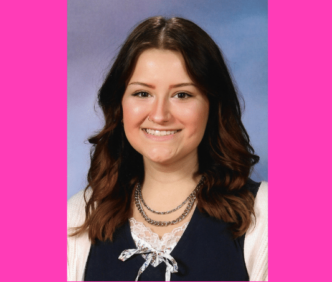 September 1st, 2000 – October 18th, 2022
*Author's Note: The following are excerpts from the Celebration of Life service for Julia Elizabeth Brooks for you to read, reflect, and pay your respects privately. It was an honor for me to learn about Julia and help capture her story for her family and loved ones. 
The opening song was a piece that both Julia and her brother Nicholas began to work on but had not yet completed. Nicholas finished this song in honor of Julia. All aspects (writing, composing, arranging, producing) were all done by Nicholas and Julia. The song contains Julia's vocals and Nicholas playing the saxophone.
~~~
Julia's 22 years went by way too quickly. While no length of time with our loved ones will ever seem long enough, it is an absolute blessing to have had Julia present on this earth for over 2 decades. Her time here and her time spent with each of you was a precious gift. May you be ever grateful for the gift of Julia's presence in your life. Look to the good times. Learn the lessons. Live on with the faith that in some way she will always be with you.
The love of those gone before her surrounds her now and brings her comfort and peace, especially the love from her great-grandma Eleanor Fischer with whom she shared a birthday.
~~~
We can hear Julia's voice again as we listen to her beautifully sing O Mio Babbino Caro in a recording of a live performance of Julia at Carroll University. During this song, Julia's immediate family members placed memorial mementos by her picture. Julia's mom, Rachael, placed a letter that she wrote to Julia. Julia's dad, Mike placed a picture of a handprint gift that he and Julia made for Mom when she was just a few years old. Julia's brother, Nick, brought forth Julia's senior marching band sweatshirt- symbolizing her influence on Nick's passion for music. Julia's brother, Tyler, brought forth a photo album he created that includes pictures of the two of them and the family.
~~~
Julia's talent, as we just heard, was outstanding. She was phenomenally, beautifully, inherently talented. What's funny is that for most of her childhood, no one knew how talented she truly was. Julia tinkered on her keyboard and the family would joke for her to not quit her day job. In the 7th grade, Julia entered the talent show. She was going to play the piano and sing a song and the family was like…okay. Then, she blew everyone away. This self-taught wonder was amazing!
Her passion for music blossomed and her skills were sharpened as she got involved with choirs, orchestra, band, and theater. Julia was chosen to be in the Milwaukee Children's Choir, and she excelled in that despite not even knowing how to read music yet. She learned and performed opera with the Florentine Opera youth summer camp program.
One of the great things about Julia was that her passion overruled any fear. She would join a group and then figure out how to do what she needed to do to be in the group. Many of us wouldn't be that courageous, and we'd hold ourselves back. Julia just went for it! She knew what she wanted to do and what she wanted to be involved in, and she made it all happen.
She wanted to be in the marching band, but she didn't play an instrument. She was assigned the mellophone, so, in Julia style, she taught herself how to play the mellophone so she could be in the band. She wanted to be in the orchestra. She was assigned the viola. She learned how to play in a weekend so she could be in the orchestra. Her drive and commitment to her music was remarkable. She even showed up one time with a double ear infection to sing O Holy Night, and, of course, she was phenomenal.
Julia was and will continue to be an inspiration for others to not only pursue music and the arts but to plow forward with any life goal. If you want it, go for it. Commit, and then figure it out. Because figuring it out is what makes the adventure possible.
Julia positively influenced her brothers. Nick said that all of the important opportunities and fun he had in high school music and theater were all possible because of Julia's influence on him. Nick and Julia experienced being in choir and band together, and Tyler was also in the production of It's a Wonderful Life with Julia. All such great times and reminders to try new things.
Music was so important to her, and that is why she wanted to become a music teacher. Her philosophy was that you did not have to be talented to love music. She taught others that music is a beautiful way to express yourself. Julia spread a message of positivity and encouragement through her love of music. From her little brothers to her students to those who watched her perform, she was rare and influential, like a little pebble dropped into the ocean that creates a ripple that carries farther than anyone really knows.
Julia graduated from Carroll University with a Bachelor of Music degree and teaching license. She was blessed to student teach at her alma mater, Greendale High School. She had just begun her dream job teaching theater and music at Washington Middle School in Kenosha.
Julia was the best big sister. Her mom said that she thought having multiple children would mean having to constantly quell sibling squabbles. Rachael was so proud that Julia set the tone for the three kids and never fought with her brothers. Julia was always patient and encouraging with her little brothers. She looked out for them, hugged them, and loved them.
Family was so important to Julia. She enjoyed a game night, without a game, with her parents and brothers the night before she passed. I hope you are able to look upon that evening as a beautiful gift. The whole family together. Relaxed. Enjoying each other's company. In the end, it's never about the big vacations or the extravagant moments, it's the little things…the simple times… the just being together times…that will always matter the most. Keep doing those. Be together doing the little things that mean the most.
~~~
Albert Pike said, "What we do for ourselves dies with us. What we do for others remains immortal." What Julia did for her family, her brothers, her friends, and her students will remain immortal. Julia's students have kept her handwriting on the board at school. They don't want to erase it. Her love for you, all the beautiful memories she built with you…don't erase it…and it will stay with you always.
There are so many stories to tell and memories to relive. Please, share the memories, share the love today and in the days and years to come. To ensure that Julia's legacy endures, honor her by making the most of your precious time. Go. Do. Be. Because our time here is precious and fleeting. Go home for game night. Sing your songs. Join a band then figure out how to play an instrument. Learn people's names. Julia's room was covered in note cards of her students' names. She vowed to learn them all so she could connect with each person, and she did. Be a courageous, joyful, and inspirational person. Embrace the characteristics of Julia that you love and miss so much, and she will always live on with you.
Julia will be forever missed by so many people especially her parents Mike and Rachael, her brothers Nick and Tyler, and many other dear family members and friends.
Julia, may you rest in eternal peace knowing you are dearly loved.
My sincere condolences and love, Holly