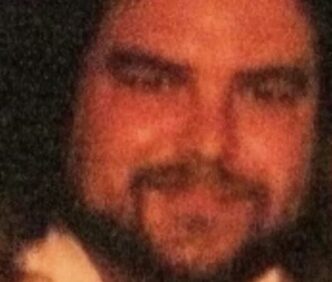 April 4th, 1970 – April 23rd, 2022
*Author's Note: The following are excerpts from the Celebration of Life service for Jeffrey G. "Jeff" Barrows for you to read, reflect, and pay your respects privately. It was an honor for me to learn about Jeff and help capture his story for his family and loved ones. 
Mark Twain said, "The mind has a dim sense of vast loss- that is all. It will take mind and memory months and possibly years to gather the details and thus learn and know the whole extent of the loss."
It is only natural that we are experiencing sadness, because in a practical sense, Jeff is no longer a physical presence in our lives. We have a powerful sense of loss.
Where we are experiencing his loss- a missing piece- Jeff is experiencing completeness- wholeness. He is home now in the loving embrace of our Lord in heaven. His journey is complete. He is reunited with his dad Larry, his brother Michael, Grandpa and Grandma Chris, and Grandpa and Grandma Ralph. They were waiting for him with open arms, and he is surrounded by love. He would not want your hearts to be troubled.
~~~
I had the honor to sit with some of Jeff's loved ones and hear the stories of him. The resounding theme was "love!" Jeff loved this. Jeff loved that. All the people that loved him. So much love. That's the important piece- love. Through the challenges that his loss will bring to your lives, remember the love.
Jeff had a lot of love to give, even as a child. He had known his babysitter, Laura Foreman, since he was 2. At age 4 he knew true love and planned an elaborate wedding ceremony for Laura and himself. Jeff's mom, Anne, fondly recalled Jeff telling her, "Mom, we had a Coke and two straws and when we drank hearts would come up."
Jeff was full of love and logic. He was advanced in his thinking, even in kindergarten, as he planned out his Lego and Lincoln Log building projects. His passion for learning blossomed, and he became a dedicated lifelong learner earning multiple degrees from Gateway Technical College. He was consistently a 4.0 Honors student. Classmates would ask him for help, and Jeff would always be willing to tutor and help others. Even in his 50s, Jeff pursued further education and completed his B.S. in Cybersecurity from Bellevue University in Nebraska. He received his diploma in the mail about two weeks ago and had planned to attend the graduation ceremony in June.
He had already put his cybersecurity skills to use with his IT work at ALERT Self Performance. His work is so good that his colleagues cannot access any of it. Jeff loved being the IT guy and did "everything." He enjoyed rambling on and on about computer stuff and his family would just nod because they didn't understand most of what he was saying. However, he was happy to talk about it, so folks were happy to listen.
Jeff loved Dr. Who, D & D, World of Warcraft, Marvel t-shirts, the Ren Faire, Star Wars, sci-fi, games, hunting, fishing, and everything computer-related. At 10 years old, Jeff attended a college for kids course at UW-Parkside. After the course, the school called to ask if they could have the game that Jeff created. The family jokes that it was probably Pac-Man or something equally brilliant. In high school, Jeff knew the Lord of the Rings book so well that he was asked to teach it to the students that were required to read it. Jeff, always willing to help, was able to make learning this material enjoyable and understandable for his peers.
Jeff was a very positive person. He was kind, sweet, and a big teddy bear. He was a gentle soul who cared about everyone. As a teenager, he would bring friends home that were having a hard time and needed a place to stay. Many different kids lived with them for a week or so as needed. Not only is that a testament to Jeff's generosity and thoughtfulness but to his mother, Anne's, as well. She set the tone for a welcoming and safe home.
Jeff was married to Katie, and they had their daughter, Makayla. Jeff set the same tone of a welcoming and safe home for his daughter's friends as well. Jeff lovingly referred to the other kids that were frequently guests as his "chosen children." Jeff loved Makayla dearly and they created many special memories together.
Just over ten years ago, Jeff met Sarah Justman. From their first meeting, they clicked, and have enjoyed spending the past decade together. Jeff lovingly welcomed Sarah's three children into his life as well.
Jeff was an involved community member. His family concurs that he knew everybody and was recognized everywhere. He was very involved with the Boy Scouts of America and enjoyed working as a camp director. Jeff loved volunteering for many years with the Walking Ghost Tour of Downtown Racine.
It seemed Jeff always had a project or a chore. While Jeff would tell everyone to "relax," he'd be the one taking out his computer even on vacations. He was always doing something for someone else. He'd never just sit. Then, the fourth weekend of April, at his home away from home up north, Jeff took care of spring projects at his camper. He did something he didn't often do. He paused. He sat down for a quick rest from the yard work. He soaked in the view of his happy place. Then, suddenly, peacefully, God called Jeff home.
~~~
This very fitting poem was selected by Jeff's daughter:
If death should beckon me with outstretched hand, and whisper softly of "an unknown land" I shall not be afraid to go. For though the path I do not know, I will take death's hand without fear. For He who safely brought me here, will also take me safely back; and though in many things I lack, He will not let me go alone into the "valley that's unknown"… So I reach out and take death's hand, and journey to the "Promised Land."
~~~
Albert Pike said, "What we do for ourselves dies with us. What we do for others remains immortal." What Jeff has done for his daughter, his "chosen children," his family, and his friends will remain immortal. His love for you, all the beautiful memories he built with you…will stay with you always.
~~~
Jeff will be forever missed by his mother Anne, his daughter Makayla, his girlfriend Sarah, all of his "chosen children" including Cameron, Jayden, Jason, Jordan, and Sam, many others including Uncle Chris, Aunt Lisa, Uncle John, Laura, and of course dogs River Song and Susie. Jeff, may you rest in eternal peace knowing you are dearly loved.
My sincere condolences and love, Holly