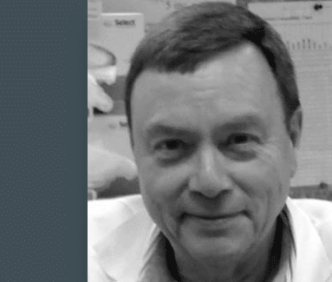 May 11th, 1949 – August 24th, 2021
*Author's Note: The following are excerpts from the Celebration of Life service for George E. Nequist for you to read, reflect, and pay your respects privately. It was an honor for me to learn about George and help his husband, Dale Bruzas, and many loved ones celebrate and honor his wonderful life. George and Dale's dear friend and neighbor for over 30 years, John Mulligan, shared a beautiful, heartfelt life tribute to Dale. Everyone present at the service shed tears and shared laughter at the stories told by John. George's nephew, Ryan, also shared loving and thoughtful sentiments that resonated throughout the room. The service concluded with stunning Military Honors conducted by our local Honor Guard and representatives from the U.S. Navy. 
Where we are experiencing his loss- a missing piece- George is experiencing completeness- wholeness. George is home now in the loving embrace of our Lord in heaven. His journey is complete. He is reunited with his parents Ed and Josephine, his Aunt Evelyn, mother-in-law Dolores, Phil, Bobbi, Amelia, Annie, his dogs Tika, Angel, Fred, and Ginger, Chance the cat, and many other dear friends and fur babies. He is surrounded by love.
A popular saying is, "What the caterpillar perceives as the end, to the butterfly is just the beginning." What we perceive as the end of George's life here on this earth is only the beginning of his eternal life in heaven. He would not want your hearts to be troubled. May you find comfort in sweet memories, may you find peace in the ways you find him to still be a part of your present, and may you find hope in being reunited with him some day in the kingdom of God.
~~~
I'd like to share with you this comforting message of hope from 19th century religious professor Henry Scott Holland. Maybe you can hear George's voice saying these words to you.
"Death is nothing at all. I have only slipped away into the next room. Whatever we were to each other, we still are. Please, call me by my old familiar name. Speak of me in the same easy way you always did. Laugh, as we always laughed, at the little jokes we shared together. Think of me and smile. Let my name be the household name it always was, Spoken without the shadow of a ghost in it. Life means all it ever meant. It is the same as it ever was. Death is inevitable, so why should I be out of mind because I am out of sight? I am but waiting for you -for an interval very near. Nothing is past or lost. One brief moment and all will be as it was before, Only better and happier. Together forever. All is well."
~~~
The passing of George puts into perspective how precious and fleeting our time here truly is and how 72 years can go by so quickly. While no length of time will ever seem long enough, it is an absolute blessing to have had George present on this earth for over 7 decades. His time here and his time spent with each of you was a precious gift. May you be ever grateful for the gift of George's presence in your life and may you learn from his words and actions and how he chose to spend his precious time. May we live with passion and purpose. May we spread joy and peace. May we embrace and share with others the qualities of George that we love and miss so much.
George was blessed with many people that loved him- especially his husband Dale. They met at lunch with mutual friends in the 1980s, they purchased their home in Allendale with a stunning Lake Michigan view in the fall of '91, and they were married in that home December 13th, 2014. Dale would love to hear your stories of George. Please, share the memories in the days and years to come so that George's legacy may endure. George is also deeply missed by their very spoiled and beloved dog named Kat.
From 1967 to 1973, during the height of the Vietnam War, George served stateside in the U.S. Navy and Naval Reserve as a medical assistant. He was awarded the National Defense Service Medal. One definition of a Veteran, whether active duty, discharged, retired or reserve, is- someone who, at one point in his life, wrote a blank check made payable to "The United States of America" for an amount of "up to, and including his/her life." That is what George did. That is honor. That is a soldier.
"What we do for ourselves dies with us. What we do for others remains immortal." – Albert Pike
George's service to our country will remain immortal. We thank George for his service and pay tribute to him with the Military Honors that he earned. George, may you rest in eternal peace knowing you are dearly loved.
My sincere condolences and love, Holly