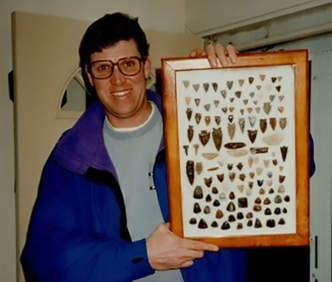 August 23rd, 1951 – April 9th, 2021
*Author's Note: With the service having taken place during the ongoing pandemic, many friends and loved ones were not able to attend. The following are excerpts from the Celebration of Life service for Allen Craig Fredrickson for you to read, reflect, and pay your respects privately. It was an honor for me to learn about Al and help capture his story. I was able to assist the family with creating a treasured photo slideshow for you to watch and reminisce. 
Allen Craig Fredrickson Tribute Slideshow 
Right now, it does feel like 69 years went by way too quickly. While no length of time will ever seem long enough, it is an absolute blessing to have had this man present on this earth for over 6 decades. His time here and his time spent with each of you was a precious gift. May you be ever grateful for the gift of Al's presence in your life and may you learn from his words and actions and how he chose to spend his precious time.
There's a poem the family mentioned called, "The Dash." It's about that little line between our birthdate and our date of passing. A person is infinitely more than those two dates, yet all that is written in between is a little line. That dash has a big job. It encapsulates a lifetime. As the poem says, "it matters not how much we own; the cars, the house, the cash, what matters is how we live and love and how we spend our dash." The people that knew and loved Al know and respect how he spent his dash. May thinking about that little line bring you comforting memories of Al's good times, friendship, laughter, generosity, creativity, and love.
Born in Fargo, North Dakota, Al was the oldest of four boys. He spent some early years in Zion and Waukegan but mostly grew up living in Pleasant Prairie. He briefly attended Clearview and the old 4-room Dublin Schoolhouse before completing his elementary schooling at Prairie Lane. He was a 1969 graduate of Tremper High School.
Al volunteered to join the Army during the Vietnam War era. He was stationed at Fort Campbell, Kentucky and served as Military Police from 1971-1972. He was honorably discharged and earned the National Defense Service Medal, Good Conduct Medal, Sharpshooter Badge for .45 caliber pistol, and Expert Badge for M16.
After his service, Al finished his bachelor's degree in Communications at UW-Parkside. He worked as a photographer for the student newspaper publications in high school and in college. After graduation he immediately launched his professional photojournalism career working for the Kenosha News, Waukesha Freeman, and the Milwaukee Journal. His well-respected career took flight, and Al then embarked on an impressive freelance photography journey that took him from NFL sidelines to the Space Coast of Cape Canaveral to the frontlines of hurricane coverage. Capturing the moments that tell the story is what Al sought out and what he excelled at.
Al's former colleague from the Milwaukee Journal days, Drew Olson, wrote an OnMilwaukee.com article last week honoring Al after he passed. Drew wrote, "Al could do it all. He loved shooting space shuttle launches, solar eclipses and national parks, but his eye and composition skills allowed him to create memorable images from seemingly mundane events like press conferences, parades, church festivals and unseasonably warm spring afternoons."
Al's family told me, with bittersweet smiles, that Al would climb a tree to get a better shot or sit in a remote swamp to get the best angle for a shuttle launch. He had his camera with him always, and expressed the sentiment that, "If you want a Pulitzer, you need your camera with you all the time."
The Fredrickson family embraced photography. Both of Al's parents were involved in photography, and at some point, each of Al's brothers had a turn being his assistant on the sidelines of Green Bay Packers games. Photography was not just a profession for Al, it was his passion. He enjoyed sharing that with his family, and his photojournalism career led to many wonderful stories and cherished family memories.
Al had a great sense of humor. He enjoyed bicycling and gardening. His volunteerism and generous nature were appreciated by many. Al would help friends and family without being asked. It was said that if a tree fell in your yard, Al would be there before it even hit the ground and be chopping it up for you. He assisted his friends in many ways, and always blew it off like it was no big deal. He lent a helping hand to paint houses, fell off some roofs, and utilized his nine lives. He donated to the American Cancer Society and generously helped the college fund for his friend's child. He even took on the task of caring for his friend's brother's dog after the gentleman had been in an accident. Hoopy was an interesting, handful of a dog, but Al was a great friend and always did what he could to be helpful.
Along with Hoopy and other dogs through the years, Al had a family of rabbits. Brother Steve once gave him some rabbits. The rabbits multiplied, and Al had his backyard excavated by the rabbit family.
Al filled his dash with a lot of love, passion for his profession, and good will. There are so many stories to share. The family would like to hear your stories of Al, and you are invited to share those memories at the luncheon today and in the days and years to come.
Al will be forever missed by his father, Ron, brothers, Dave, Don, and Steve, his sisters-in-law, nieces, and nephew. The Fredrickson family expresses sincere gratitude to Paul Rembas for the wonderful care he provided Al in his final months at home.
Allen fought a valiant fight with cancer, and when he was called to eternal rest his brothers were surrounding him with love. He is now at peace and free from pain, reunited with his mother, Carrol, his grandparents, sister-in-law Pat, and Hoopy.
He would not want your hearts to be troubled. May you find comfort in sweet memories, may you find peace in the ways you find him to still be a part of your present, may you capture life in his honor, and may you find hope in being reunited with him some day.
 ~~~
On this day for celebrating life, may our hearts be full of gratitude for the many gifts we have been given, especially the gift of Allen and the precious time that he was able to spend with us.
One definition of a Veteran, whether active duty, discharged, retired or reserve, is- someone who, at one point in his life, wrote a blank check made payable to "The United States of America" for an amount of "up to, and including his/her life." That is what Al did. That is honor. That is a soldier.
"What we do for ourselves dies with us. What we do for others remains immortal." – Albert Pike
Al's service to our country will remain immortal. We thank Al for his service and pay tribute to him with the Military Honors that he earned.
At a later date, Al will be laid to rest at the Southern WI Veterans Memorial Cemetery in Union Grove where you may visit.
Allen, may you rest in eternal peace knowing you are dearly loved.
~~~
From the memorial story shared by brother Dave: "I'll see you on the sidelines of eternity, big brother."
~~~
Our closing song, "Flying for Me," was written by John Denver as a tribute to the astronauts in the Space Shuttle Challenger disaster. Al photographed the maiden voyage of the Challenger Space Shuttle and numerous other launches. While Al did not photograph the 1986 tragedy, this song does hold much meaning in regards to his life's work.
My sincere condolences and love, Holly